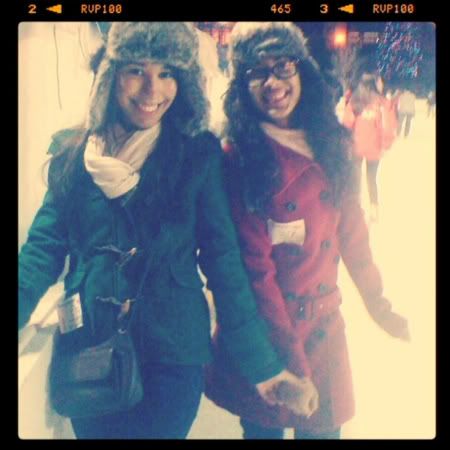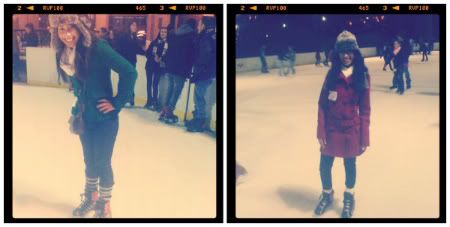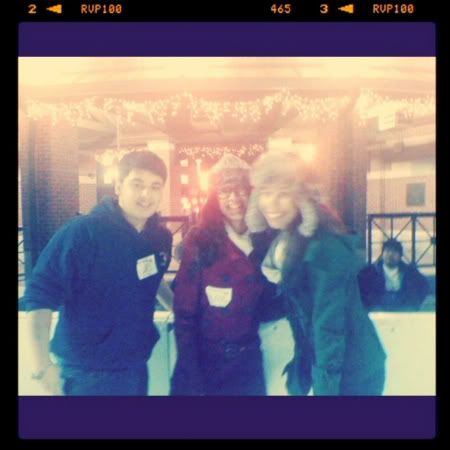 The little sister and I took iceskating to the next level last night.
And by next level I mean:
The girls who walked on skates while holding around the iceskating ring dared to let go and walked a little faster without holding to the ring.
I think we made some progress, don't you?
I made it through the end of the night without hitting the floor (clapping).
Oh, do you see the last photo?
He's a 16 yr old high school student.
He and his little friend approached my little sister and I,
and asked if they could facebook us (is that the new way of asking can I get your number?)
Oh, I don't know,
I wouldn't want to know, but my future cougar self would have been proud of me for making young casanovas fall at my feet.